Pre-budget report lambasted
November 25 2008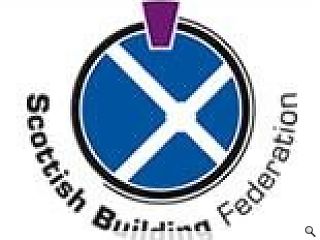 Yesterday's pre-budget report will have little impact on Scotland's crisis hit construction industry according to the Scottish Building Federation.
The Federation recently predicted that up to 20,000 construction jobs will be lost in Scotland by Christmas and had been lobbying for a targeted cut in VAT for home renovation from 17.5% to 5%.
Speaking today Michael Levack, Chief Executive of the Scottish Building Federation, said:
"The Scottish construction industry has been campaigning for a package of targeted measures that would encourage homeowners and business to invest in repair and maintenance and make it easier to keep staff in work during the downturn.
"A cut in VAT on green renovations and home repairs from 17.5% to 5% was supported by, amongst others, former Deputy Prime Minister John Prescott and SNP Treasury spokesman Stewart Hosie.
"Instead the Chancellor has pinned all his economic hopes on a general 2.5% cut in VAT. This cut is to be paid for by an increase in the cost of work through a 0.5% increase in National Insurance contributions from 2011, making it more expensive to hire new staff just at the point when forecasts predict the first signs of recovery for the construction industry.
"There are a number of measures that are to be welcomed - allowing contractors time to pay their tax bills, bringing forward £3bn capital work and allowing the Scottish Government to do likewise, limited relief on empty building rates - to name a few.
"However this pre-budget was always to be about bold measures to weather the storm. The amount the Chancellor is prepared to spend is certainly bold, the fear must be that he has spread it too thinly to have any real impact."
Back to November 2008