Bishopbriggs public realm improvements go out to consultation
February 6 2023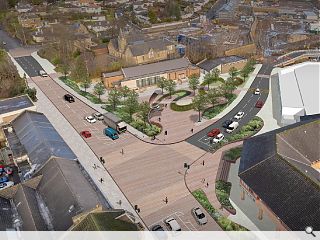 East Dunbartonshire Council has opened a consultation on phased plans to revamp Bishopbriggs town centre.
Running through to 28 February the event details measures to prioritise active travel and public travel as well as the enhanced public realm.
Key moves include wider footways and tree planting throughout central areas, focussing on issues such as poorly maintained paving, heavy traffic and a lack of crossing points.
Councillor Gordan Low, leader of the council, said: "It's important to note that this concept plan is not set in stone - it's an overview of aspirations for Bishopbriggs town centre. All feedback will be collated and analysed, and will inform detailed proposals. Further consultation will then be held."
Areas earmarked for attention include Bishopbriggs Park, The Cross and the dominant A803 arterial road.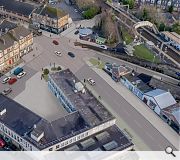 Bishopbriggs Cross is to be reimagined with raingardens and planting to engender a sense of arrival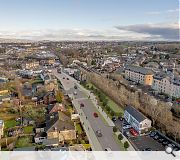 The busy A803 arterial route is to be reimagined with segregated cycle and pedestrian routes
Back to February 2023