Assisted living apartments hand Cambuslang residents a lifeline
January 16 2023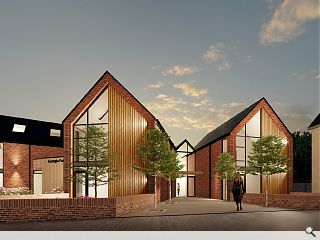 S2 Architecture has submitted plans for six assisted living apartments at the Georgia Park Care Home on Greenlees Road, Cambuslang.
The proposed annexe to the current pre-1900 building will rise within the grounds, retaining prominent trees and framing a new landscaped entrance court and communal garden.
Modelled on a human hand the chosen approach centralises core services from which three 'fingers' of accommodation fan out. All ground floor apartments will have access to private gardens with upper floor homes sharing a roof garden.
Finished in red facing brick with feature vertical timber cladding each pitched roof wing opens onto the grounds with a living space and full height glazing.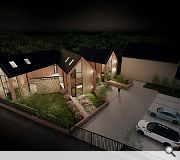 A new landscaped entrance court will also be built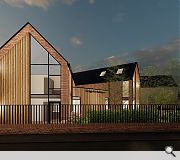 Splayed accommodation will frame new private and public spaces
Back to January 2023