Turn over a new page with Urban Realm
January 13 2023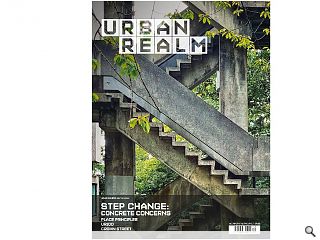 Urban Realm steps up for our latest issue as we delve behind the cycle of destruction to take a closer look at the role of urban design as the bedrock of our built environment.
Place is the word on our lips as we kickstart the New Year in the company of the Place Commission, a body pushing for the transfer of city assets to communities.
One place which continues to reinvent itself is the Gorbals. From a middle-class suburb to a slum and clearance the push now is to embrace the over 55's at North Gate.
It is a timely reminder of the culmination of the Crown Street Regeneration Project, a heroic effort to recreate a sense of place when virtually all traces of the past have been obliterated.
It is the UR100 which dominates the issue, a tribute to the place makers building our future today it is the place to be. Pick up your copy of our New Year issue by subscribing today.
Back to January 2023