Glasgow Academy marks its centenary with a new front door
October 7 2022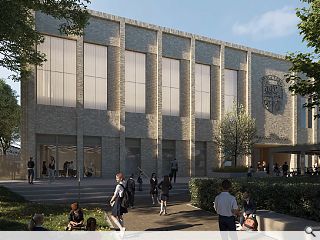 Glasgow Academy is to erect a new sports building at its Kelvinbridge campus to mark the centenary of the school's re-establishment following the First World War.
Project 100 will necessitate the demolition of five unlisted buildings, as well as the partial demolition of a B-listed war memorial to facilitate access and to open up the school to the River Kelvin while amalgamating facilities.
A 1.65-hectare site at 25 Colbrooke Street has been chosen for the build, which will incorporate a roof terrace and replacement pitch, all in a single 3,206sq/m building set back from Great Western Road.
Among the facilities to be offered will be a swimming pool, gym and performance spaces all set within landscaped gardens suitable for external learning, growing and fitness.
In a statement, Porter Planning wrote: "At present, the sports and music buildings create a barrier between the school and the river Kelvin. These buildings have been constructed in an ad-hoc fashion and stitched into one another. This leads to an overall lack of cohesion in the campus - and prevents views from the school out to the mature surrounding woodland."
Finished in buff/blonde masonry the project is a conscious effort to shake perceptions as a 'school behind the wall' by introducing a public face to Great Western Road with a pledge to permit access to local interest and sports groups.
The application has been prepared by Hawkins Brown and Harrison Stevens.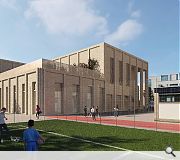 A paved roof terrace will provide elevated river views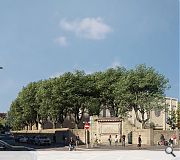 The new sports block will enhance Glasgow Academy's community outreach efforts
Back to October 2022