Glasgow launches 'liveable neighbourhoods' vision
September 15 2022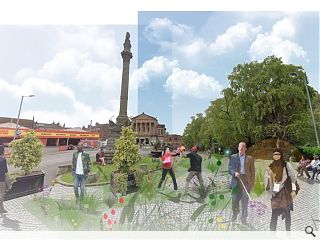 Glasgow City Council has launched a consultation plan over the creation of two 'liveable neighbourhoods' stretching from Ruchill to Cowlairs in the north and Langside to Toryglen in the south.
Both districts will receive funding to encourage walking and cycling through investment in the public realm, including improvements to the Dummy Railway footpath and the area around the Langside Monument.
Designed to reduce car dependency the work will support both active travel and public transport by making important thoroughfares such as Ruchill Street and Battlefield Road more attractive to pedestrians.
Currently, at RIBA Stage 2 the early concepts include eliminating unnecessary roads around the Langside Monument by reconfiguring the existing roundabout, complementing ongoing public realm improvements in the area.
Feedback on the draft proposals is invited until 7 October.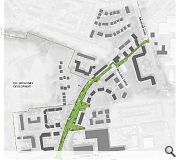 A footpath along Dummy Railway will be improved to repair connections with neighbouring communities.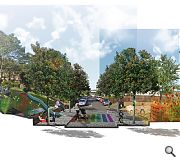 In Toryglen a series of 'green fingers' will connect existing parks and open spaces with improved pedestrian crossings to deprioritise motorists.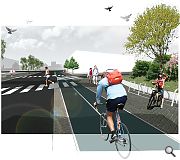 Ruchill Street is to be 'rebalanced' to favour walkers and cyclists
Back to September 2022