Comrie Colliery rehabilitation to deliver a new neighbourhood centre
September 13 2022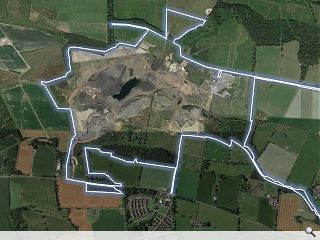 The Comrie Development Company with Ironside Farrar has set out a masterplan for the Fife village of Comrie to augment the area with a mix of leisure, retail, residential and open space on the site of a former open cast coal mine.
The team are laying the groundwork for an application in principle before the year is out for a 182.5ha former colliery, with work already underway to remove spoil from the degraded brownfield site to infill nearby lagoons.
In a consultation statement, the applicant wrote: "The site offers the opportunity to deliver a place set within the context of a strong landscape setting that supports connectivity, active travel and the blue-green network.
"Sensitive building design, careful planting and sustainable drainage will help to mitigate any environmental or visual impacts on the surrounding area."
A long-term remediation plan will rehabilitate and decontaminate the site by levelling out the topography to facilitate construction while retaining over 40 acres of established woodland and existing water courses.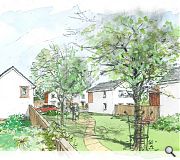 Mainstream and retirement housing will be provided alongside a visitor centre and activity area
Back to September 2022