Empty homes partnership to bolster south Scotland housing supply
September 7 2022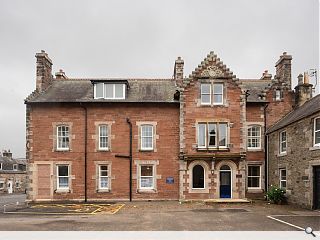 South of Scotland Community Housing (SOSCH) is to collaborate with the Scottish Empty Homes Partnership (SEHP) to increase the provision of housing through repurposing redundant, houses, shops and industrial buildings.
Brownfield development sites will be prioritised across the region in a two-year collaboration led by a newly appointed empty homes coordinator to identify suitable properties.
SOSCH chief executive Mike Staples said: "We are on a mission to transform more buildings that have been sitting empty even for decades into housing that communities can make use of and be proud. "We'll be looking at everything from empty homes to former retail and industrial buildings, and would be glad to speak with any community members in The Borders who can see an opportunity for SOSCH to assist."
Government figures show that there were 1,339 empty homes across the Scottish Borders in December 2021, arising from a range of factors including the death of the owner, inherited properties and owners being unable to fund necessary renovations.
One recent success story is the transformation of Langholm Police Station into four homes.
Back to September 2022