B-listed tram depot to host Dundee Transport Museum
July 14 2022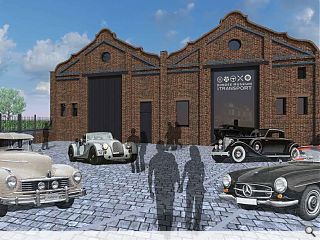 A B-listed tram depot dating from 1901 is to be transformed into a new Dundee Museum of Transport under plans submitted by Andrew Black Design and conservation architect James F. Stephen.
The Forfar Road depot in the Maryfield conservation area will cater for the expanding museum which has outgrown its present premises at Market Mews, after being acquired by the charity with support from the council's common good fund.
Extending to 10,922sq/m the site will provide a flexible display space centred on an external cobbled space suitable for events. This will be achieved by restoring the original building while introducing 'modest' modern elements.
Restoration of the at-risk industrial building will include reinstatement of the west gable and the reintroduction of full-height timber doors with a large glazed panel serving as a window into the museum.
In a statement, Andrew Black Design wrote: "The earlier half of the building will be restored to its original early 20th-century condition, whilst the later eastern half brings the building into the 21st century with a contemporary elevated and floating roof."
The new roof and steel portal frame to the rear will facilitate future expansion with a transparent upper level sitting above existing walls. Internally a courtyard will open onto workshops to connect the public with the restoration of vintage vehicles with a cafe and learning spaces also provided.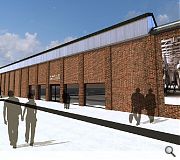 A new roof of transparent polycarbonate glazing will ensure the museum looks to the future as well as the past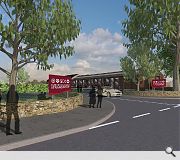 The museum, run by 45 volunteers and four part time staff, acquired the site in 2015
Back to July 2022