Scotland & Venice issue exhibition design call for 2023 Biennale
July 6 2022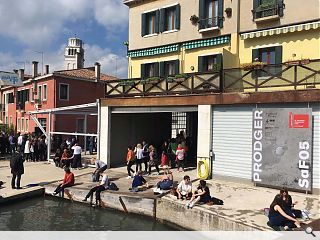 Scotland & Venice has issued an open call for entries for a design team to develop and deliver an exhibition to represent Scotland at La Biennale di Venezia in 2023.
Submissions are sought for projects that display the 'strongest impact' in terms of architecture and the built environment, specifically on the creation of healthy, sustainable and successful places.
This year proposals must respond to themes set out by curator Lesley Lokko, titled The Laboratory of the Future, while showcasing the best national art, architecture and design.
The 2021 exhibition was created by 7N Architects and relocated to Dundee as part of efforts to pursue a more local agenda under the 'What If…?' banner.
All entries must be received no later than midday on 15 August.
Back to July 2022