Estates fate secured with care in Ayr
October 30 2008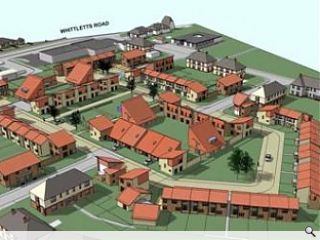 Construction is underway on a residential scheme from South Ayrshire Council, with support from the Scottish Government, at McLean Street in Ayr to replace 132 ill favoured homes with 100 new build structures.
A quarter of the new homes will be sold through a shared equity scheme and each will have access to private gardens and car parking
The £13million scheme is being designed by ARP Lorimer and Associates, the Ayr based practice were selected following their win in an international competition for a major project in Ballymun, Dublin. Lead architect Gordon Fleming has adopted a hands on approach by tailoring his designs to the specification of residents.
Ashleigh (Scotland) Ltd, the main contractor, are supporting local training initiatives by offering apprenticeships to open career opportunities in construction.
Existing communities in neighbouring council owned stock will benefit from a program of modernisation and environmental improvements that includes public art initiatives.
Back to October 2008