Dundee's decade-old Olympia hit by a hefty £6.1m repair bill
June 29 2022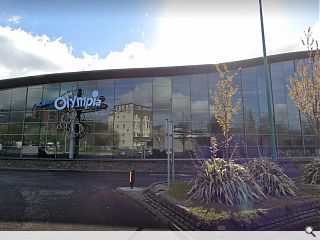 A design review of Dundee's scandal-hit Olympia Leisure centre has identified 39 issues to rectify in a £6.1m repair and upgrade plan.
Completed in 2013 for £31.2m the pool was forced to close in October last year after engineers identified a host of problems; including corroded light fixtures in danger of falling out and dangerous flumes.
Designed by the council's architectural services division and originally built by Balfour Beatty, the building has been closed to the public ever since.
Now Robertson Construction have been appointed to repair leaks, replace failing steelwork and improve environmental performance following a detailed review of its design and construction.
Explaining a significant rise in costs Mark Flynn convener of Dundee City Council's city development committee commented: "The prices that came back as part of the tender exercise, which reflect the current market in the context of Brexit, post-pandemic demand and the war in Ukraine, mean that the works will cost £1.6m more than has been identified in the Capital Plan."
The pool's ventilation system is also due to be overhauled as well as improved access for future maintenance with the centre set to reopen as 'soon as possible'.
Back to June 2022