Penny Lewis reports back from Urban design: Time to take stock, the Scottish Executive's urban design conference.
11 Mar 2005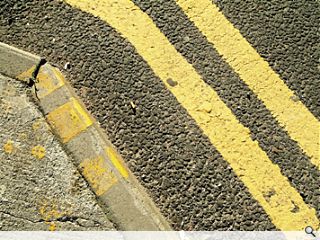 by Penny Lewis
It is over three years since the Scottish Executive launched Designing Places, its key planning policy document. Urban design: Time to take stock was heralded as an opportunity to assess the impact of the architecture policy and Designing Places. As it turned out, there was no rigorous assessment of the impact of policy and no-one promoting an alternative agenda, but there was a debate. Although the complexity and contradictions of contemporary urban design and planning policy could not be expressed in one day at the National Galleries, some identified themes emerged.
At times the conference swayed towards becoming a group hug in which everyone decried the failings of volume housebuilders, planners and traffic engineers and went home feeling very smug. Planners, housebuilders and traffic engineers were at the receiving end of many hostile contributions, but there were also speakers who introduced contentious viewpoints on issues such as housing density, the lack of power in local government, our risk-averse culture and what we mean by the ubiquitous expression 'placemaking'.
The aspiration expressed by most participants from the Culture Minster Patricia Ferguson to Riccardo Marini, Edinburgh's design champion, was that we needed to create places that were elegant and engaging. In this context a presentation by Paul Murrain, Senior Design Director at the Prince's Foundation, went down very well. There appeared to be a growing consensus – of which the author is not part – that although Poundbury, the prince's Dorset model village, has pastiche/disturbing architecture, it is a successful piece of urban design. The way in which it succeeds, in a Trumpton-like fashion, to challenge contemporary planning practice on zoning and provide a 'distinctive character' has won many supporters.
Murrain attacked city branding, prefabricated homes and 'our health and safety culture' and argued that we have lost the ability to design places that bring people together, mainly because design professionals refuse to engage with the principles behind the successful placemaking of the past. Malcolm Fraser put up a valiant challenge to the 'Poundburyites', by arguing that a romantic picturesque idea of place was misguided and that simplicity and function were the basis on which good places emerged, but his arguments may have fallen on deaf ears. When the Scottish Executive says that good places must have a 'distinctiveness' we can assume it means places like Poundbury.
Wayne Hemingway gave a very entertaining presentation explaining how the former fashion designer got involved with Wimpey Homes, and what he and his wife had tried to achieve in their new scheme Village Heights, in Gateshead. Hemmingway criticised the promotion of medium density housing in planning departments. Despite his well-recorded hatred of dull suburban housing estates Hemmingway, unlike much of the conference audience, does not have a problem with suburban densities. His new Wimpey homes are organised around interesting and useful public spaces, and the new homes have a distinct identity.
The Scottish Executive used the event to launch SPP20, a new Scottish Planning Policy: Architecture and Design. It draws together the current Executive commitments on design and architecture and sets out the role for Architecture and Design Scotland in championing good design in the built environment. It also attempts to define the qualities for successful place which it says are: distinctiveness, safe and pleasant, easy to get to and move around (especially by foot), welcoming, adaptable and resource efficient. And the new document restates the clause in SPP1 that design is a material consideration when determining a planning application.
Whether the 'design is a material consideration' clause has made any impact on the planning system so far was not discussed. Although there seems to be little evidence that it is being used to refuse proposals. The Culture Minister and Jim Mackinnon, the Executive's chief planner, talked about the £2.25million awarded to planning last November, which will go toward the training of planners. Some money may go towards developing relations between Scotland's few remaining planning schools and the architecture schools. Graham U'ren, director at RTPI in Scotland, welcomed the money and echoed the general concerns that training planners in design awareness was important, but stressed that the real issue was the "power to negotiate for better design". Pursuing the question of power more directly, "Why when we have all this good planning advice are most new buildings in Scotland shit?" asked Ian Wall, head of EDI.
Councillor Trevor Davies, the chair of Edinburgh's planning committee, challenged government to give more powers to local authorities, to buy, sell and develop land, investment in infrastructure and refuse planning permission on the ground of poor design without fear of a reporter-led inquiry. "In our risk averse and controlling government culture, civic authorities spend our time recording how we are, or are not, meeting external performance targets, rather than actually delivering real performance in the shape of top performing cities and exciting public places. We are forced to content ourselves with tick-box planning."
Back to March 2005