Design Review: Artistic License
|
Send to friend
13 Jan 2020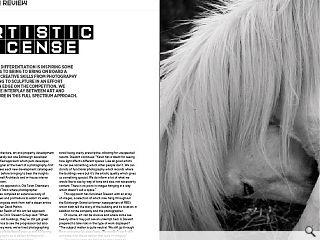 A need for differentiation is inspiring some developers to bring to bring on board a variety of creative skills from photography and painting to sculpture in an effort to steal an edge on the competition. We examine the interplay between art and architecture in this full spectrum approach.
The worlds of architecture, art and property development don't always mix easily but one Edinburgh developer is promoting a unified approach which puts developer, architect and designer at the heart of a photography-first approach which sees each new development catalogued in its 'found' state before bringing to bear the insights of Morgan McDonnell Architects and in-house interior designer Karen Brown.
Exemplifying this approach is Old Town Chambers in Edinburgh's Old Town where photographer Kevin McCollum has compiled an extensive body of architectural images and portraiture to adorn its walls, taking its place alongside work from half a dozen artists including the painter David Martin.
Informing Urban Realm of this art-led approach Chris Stewart of the Chris Stewart Group said: "When you get into these old buildings, they've still got great stories to tell. It's nice to see the progression but also to record where they were, we've tried photographing buildings when the plasterboard goes up and it's boring. What we're not trying to do is deliver architectural photography. It's about texture and history."
Key to the creative success of this way of working is to avoid being overly prescriptive, allowing for unexpected results. Stewart continues: "Kevin has a talent for seeing how light affects different spaces. Like all good artists he can see something which other people don't. We can do lots of functional photography which records where the buildings were but it's the artistic quality which gives us something special. We do inform a lot of what we would like to see by way of tone and size, not necessarily content. There is no point in images hanging in a way which doesn't suit a space."
This approach has furnished Stewart with an array of images, a selection of which now hang throughout the Edinburgh Grand (a former headquarters of RBS) which both tell the story of the building and its location in addition to the company and the photographer.
Of course, art can be divisive and where some see beauty others may just see an unkempt bed. Is Stewart prepared to take risks in the type of work displayed? "The subject matter is quite neutral. We still go through them on a piece by piece basis. We wouldn't work with someone who would deliver that type of imagery."
One way to open the field to as many ideas as possible is seen in a competition run 60 miles to the north at Water's Edge, a conversion of an historic Dundonian warehouse into commercial offices by Tayforth Properties and Nicoll Russell Studios. Here Tereza Chronakova and Aleksandra Daszynska, both students at Duncan of Jordanstone College of Art and Design, have crafted twin stainless-steel sculptures to augment the architecture. Chronokova's work consists of eight metal trays directing a flow of water while a twin piece by Daszynska takes inspiration from the technical drawings of the building to produce an interactive collection of brass rods and mirrors connecting the interior and exterior.
Stewart Clark, managing director of Tayforth Properties, commented: "The designs by Aleksandra and Tereza really do pay homage to the building and the history behind Water's Edge, which we have always been keen to honour. We were able to unveil both sculptures on launch day and believe they add something very special to the building, particularly the sound of trickling water you hear as you walk through the building."
The basis of Stewart's approach is authenticity, the elusive nature of which is something Stewart seeks to bottle on every project. "The truth of it is it all comes from the buildings and locations that we work with", he says. "Our inspiration comes from the buildings that are already there and we try not to land a spaceship. From the ground up it has to have authenticity but that doesn't mean we can't combine it with modern architecture. The DNA of it has to be what the people and places are all about. We can't lose the history of a place in a development, that's why we brought back Love Loan as a name because it was lost for years.
"You can get it badly wrong as well as right, it's just one of the elements that we use to give our developments identity. We use it when appropriate. Rather than the developer driving what he wants you really have to stand back from that and work with people. The best work is not overtly controlled, it's informed. Let the architects get on with what they're doing."
Key to being able to deliver top down management throughout the lifecycle of each development is being their own end customer, with the Chris Stewart Group operating each of their projects as hoteliers and restaurateurs – not just as a property developer.
Another unifying strand which links projects from Edinburgh Grand to Love Loan is the focus on city centres with Stewart most excited by an urban context and the ability to create mixed use urban environments. "We're not focussed on heritage buildings," says Stewart, "but we know what to do with them. It's the combination of new and old in both architecture and use which makes things interesting and gives us a better opportunity. In all our sites there is a strong new build and heritage element, both Glasgow and Edinburgh have a huge amount of heritage buildings which need sorting out."
An art-led approach certainly helps to stand out in a crowded marketplace and shows that the boundaries between professions are becoming blurred in a positive feedback loop which sees architects, artists and designers informing each other's work in a quest for authenticity.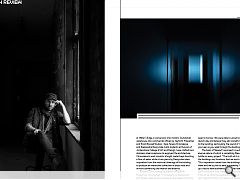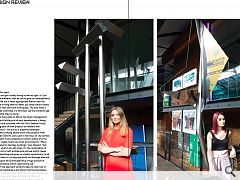 Back to January 2020