OJEC objections
|
Send to friend
12 Aug 2011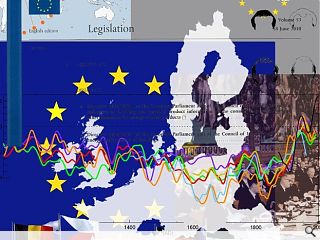 The amount of time all who work in the design, consultant and construction sector spend preparing submissions in response to OJEC notices is absurd. My own studio has never relied on securing projects to sustain our team through European Tender opportunities. Those practices that have and there are many are currently struggling in the current economic climate. OJEC opportunities are for me a last prospecting resort and more seriously the enemy of enterprise and design. If you rely on winning your share of OJEC tenders to sustain your business then good luck!
European Law governing the commissioning of architectural services through the OJEC procedure is magically ambiguous ensuring projects are rarely secured as a direct result of 'design quality'. I say rarely because small percentages obviously are perhaps through a design competition for example.
The majority of project awards via the OJEC are made not as a result of a mechanical process that assess your experience, track record, financial standing or anything else you provide. You make the shortlist as a result of ticking these boxes however awards are made according to one of the two things following; 1. 'Can I work with this team' and 2. 'Cost'
In summary publically funded projects are won or lost as a result of a relationship or a commercial reality. Rarely will a design team secure a project solely as a result of having the best quality or technical submission in my experience. You might be the best architect with the greatest experience in the in the world but if nobody likes you and you are unaffordable you are not getting the job. Human nature dictates that tender scores will be massaged or at least subject to 'less objective' input in support of a favoured design team selection.
In short the many different assessments and scoring systems that support public procurement are simply there to post rationalise a decision should anyone ask. This does not make the OJEC tendering procedures and procurement corrupt but rather makes it useful. Clients can get the design teams they want yet can demonstrate due procedure. Quality tendering processes also help provide critical information for clients in support of their choice.
The world of commissioning and patronage whether in public or private projects is therefore a 100% human affair where the procurement processes only make it a bit less subjective and obvious. I am not complaining or being critical – far from it. What is of great surprise to me is the hundreds of people who really don't understand this reality and continue to respond to more OJEC notices than they have had weekends in the past two years.
As well as our precious time the amount of money practices and contractors can waste on 'submissions' is equally astonishing, especially as many of the project briefs advertised are poorly researched and deeply flawed. My team although not wholly dependent on OJEC tendered work as I mentioned has still spent hundreds of thousands of pounds on those projects we have elected to pursue.
Take for example the recent New Campus Glasgow tender for design services that advertised for a world class architect in design publications across the world. The project was promoted as being an opportunity for leading architects to design Europe's largest new College Campus. The project managers briefing however was so complex that both the client and the design teams participating failed to appreciate that the assessment mixed a 'linear and non linear' mathematical marking system where the lowest fee submission was advantaged by a 'multiplier' that meant the submission would always win regardless if it scored the lowest in its quality offer. The frustration here which I think the client shared was not about selecting the design team with the lowest fee but rather that it was not made explicit from the outset by the project manager all things being equal.
In this respect all of us have listened and possibly participated in "pub" talk and gossip about competing for public projects where there is a suggestion that there may be a favoured consultant, or someone's next door neighbour's helping the assessment or the client has a preferred colour scheme. On many occasions project briefs have stated that the lowest fee will not secure a project but ultimately it does. Forget all this. Do the following stop wasting time filling out OJEC's and stop imagining that the systems is against you and its all skulduggery, even if sometimes, it is!
A further reason why you should fashion your own destiny and stop imagining that OJEC notices are the only way is so might successfully develop a mixed body of work with different client types in different sectors. Breaking into new projects types through an OJEC notice is impossible.
The limp hand of European Law that governs all publically procured projects ensures that sector working is dominated by those who already have the most experience in that sector. Universal compliance in the U.K. public sector where every single prospect irrespective of scale or subject is offered to those who can demonstrate they have significant experience in similar project types. A process that silo's architects and engineers severely limiting fresh thinking and new approaches.
It is virtually impossible without taking a long term view and committing considerable finance to break into new sectors in Scotland and England. Say you are a design practice that has grown or established itself through say its arts or sports related projects but you would like to become involved in social housing work then forget it unless prepared to invest real time and money. Despite perhaps being an award winning practice with a respected and professional approach the chances of securing a housing association work through a European Tender notice without previous is zero.
Without exception all OJEC notices say for affordable housing work will typically ask you to detail three to five relevant projects of a similar scale that have been completed in the last three years. What hope is there for progressive practices to experience new types of client in more immediate and imaginative ways?
Unlike say Spain or France or across much of Europe where OJEC procedures support more design led selection through limited architectural competitions the U.K. prefers to a much greater extent to select consultants through tedious formulaic quality versus price benchmarking where quality marking considers everything from your social corporate responsibility philosophy to your policy on racial discrimination.
Professional practice matters are important but not exactly core design matters. It is not surprising then that young new practice of which there are a lot more currently struggle to address these requirements because they do not have mature quality assurance or management systems in support. Very new practices would also not even get this far for the simple reason that they cannot supply three years of company accounts to evidence their trading status.
OJEC procedure slowly reduces our ability to access new clients or simply blocks practices through a negative elimination process. The established, competent, tried and tested practices prevail. However the process is even more wearisome for those established, competent, tried and tested practices that make it through to a shortlist for the simple reason that more often than not the client has already selected their architect or has such a limited requirement that the selection is an inevitable outcome namely those they have a relationship with or like 'or / and' the cheapest.
OJEC tendering complexity ensures architects will rarely lead initiatives but rather support political agendas or project management instruction. We exist in a gigantic public sector soup of mixed priorities where the only common denominator is that we communicate compliance with everything. All development is a process of negotiation, consultation and compromise. This is not to say that communities cannot have a powerful voice or that major developers with access to transformational wealth have no influence, or for that matter charismatic designers can not promote visionary thinking. It is all a question of balance, responsibility and fair play. This is democracy.
European Law governing public spending aspires to embody a spirit of fairness and equal competition. Clear processes therefore exist that provide legal frameworks for our major and minor public works commissions whether it is to replace all of the lampposts in Newcastle or consultant services for design. Anyone that has viewed the complete weekly European Journal tender notices will appreciate the sheer breadth of potential opportunities! Wrong!
Paul Stallan
Back to August 2011