Scale
|
Send to friend
6 Apr 2006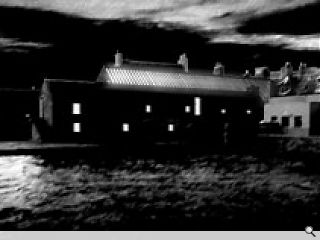 Natural materials are often used to clad small projects, on larger projects the trend is towards industrialised panels, but sometimes you get a hybrid.
The building envelope comes in many forms and it is hard to identify a single trend in the industry. On the one hand, buildings seem to be becoming increasingly transparent and light, with transparent and coloured glass as the cladding material of choice. At the same time there is a tendency to use traditional materials such as stone and timber to create new skins on smaller projects and a move towards standardisation and panel systems on bigger-scale projects.
In some buildings, such as the new Pier Arts Centre by Reiach and Hall at Stromness in Orkney, the story behind the cladding is an integral part of the design logic; in fact the cladding (curtain walling) and the structure are closely integrated. In other buildings the skin and the skeleton have a completely independent existence, so that the cladding is almost like clothing that can be cleaned and even swapped about every decade.
Stewart Winning is the technical specification manager for Booth Muirie, the UK cladding fabricator based in Whiteinch. The fabricator is currently providing a large proportion of the cladding for the first stage of the redevelopment of Glasgow Harbour, working with both Bryant and Cala. Lightweight, pre-coated aluminium panels in blue, cream and a slate-like colour have been used as a rain screen over a Powerwall system. In the past these panels would have been used on commercial buildings such as shopping centres, but they are increasingly used in large scale residential schemes.
If you look at many buildings that are being finished in concrete and render, any building over six storeys is going to look like a post-war council block in ten and 15 years' time. With panels, as long as they are installed properly, they can be cleaned and they look as good as new and if you want to change the colour you can replace the panels easily.
The metal panels fabricated by Booth Muirie are very flexible and can be used to cover the increasingly unconventional forms that designers are producing. The business has recently completed the manufacture of panels curved in two directions for a new control centre at Prestwick airport.
Back to April 2006