Plook on the Plinth Award
Nominations for the most dismal town in Scotland
Alexandria (Scotland)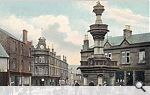 Area: town centre-degrading,downgrading. Reason: derelict,open space,a windy bridge,a station in a roundabout,a tin shed the old co-op,wheres the new health centre,the so-called heart of the vale more like the ripped out heart of the vale.thats the council for you.mind you where ma mum stays is nice. Nominated by: rough kid
Ayr (Scotland)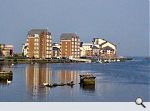 Area: The Harbourside development Reason: A damnable eyesore. The coucil continues to allow these dismal little boxes to clutter up the skyline of Ayr and continues to add to the hellish leisure centre complex whilst completely ignoring the near derelict buildings that sit by the New Brig. Nominated by: Sam McKeand Skyline? Ayr? You must be havin' a laugh - at least with these there is a skyline. If you want greenery and hills, head for the country. JC Ayr is a beautiful town and for its size it eclipses the rubbish unkept towns that are littered across Scotland - c'mon Ayr!!! DM Boo hoo, Sam. Couldn't afford a posh apartment could we? I quite like them actually. The ones pictured are modern and look a lot more attractive than the ones on the other side of the river. Many of the top floor apartments have more space than many houses elsewhere in Ayr. What would you like to see in their place given how much of an eyesore you consider them to be? A tasteful Barrat development perhaps? Nice. GC
Cardenden (Scotland)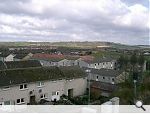 Area: wasted potential Reason: Cardenden is struggling to forge a distinctive identity under the shadow of larger neighbours and the loss of the coal mining industry which sustained it. A lack of ambition has seen a wealth of natural and geographic opportunity squandered, this should be promoted for Cardenden to embrace the future with confidence not surrendered to suburban sprawl. Nominated by: alan watson I would like to invite Alan Watson to meet me to discuss this nomination as his comments are unacceptable and ill adivised. Elaine Collins PT BSS Cardenden is not that bad a place to live,we have far worse places in Fife,some parts of Glenrothes are 10 times worse than the Cardenden area Alexander Paste who are you to say all this about Cardenden? have you actually stayed there? bet ya have not.....go get a real job and get a life!! DAVID ANDERSON Cardenden has a rich history of farming and mining. It has also contributed to the national field of Sport. The rolling views of the Village can be of picture postcard quality. The inhabitants are warm, friendly and more than able to verbalise their thoughts and endeavours. If that is seen as being stuck in the past, then what hope is there for other places who don't have the value base we have here in Cardenden. This is a strong and thriving Community - the past is the binding that has created a strong foundation of what Cardenden values are. These values and hopes do not need the flourish of an architect's pen and the bricks and cement of a concrete jungle to have an identity. People are happy to live in this special area, people clamber to live here. Cardenden is the place to be. Believe it or not, Cardenden has set the pace in many endeavours, the first Community-based Off Road Track in Scotland, Rural Partnership that supports over one hundred Students per term to focus on a range of subjects re employment, Volunteering, etc. Cardenden also hosts a range of Community Events that encourage an influx from the larger towns, we have something they want. We have inhabitants who contribute to 'Active Citizenship' via the work and skills that are appropriate. We have people who have put Cardenden firmly and squarely on the map re Scottish Champions, Hall of Fame Inductee and why? Cardenden supports endeavour, vision and commitment. Surrendering to the Urban sprawl, I think not and who may we ask is Alan Watson? Bowhill Community Learning & Development Centre's Management Committee Just heard that the town I represent on Fife Council has 'won' your Carbuncle award. Cardenden is just not in the frame....it is a very pleasant wee town...many many worse places could be found. The irony is that there is no significant architechture in the town to warrant a positive award! I would be happy to invite your panel on a guided tour of the town. You will see many new private developments...hardly where commercial interests would be if it were worthy of your award. Can I say, the public housing is some of the best kept, neatest and best behaved in Scotland. Cllr Ian Chisholm
Cumbernauld (Scotland)
Area: Town Centre Reason: North Lanarkshire's Total disregard for the people of the town. Addition of half empty retail shed (Antonine Centre) is a cynical attempt to exploit shoppers of Cumbernauld whilst providing no badly needed social facilities. Nominated by: Iain Buchanan Why do local authorities allow so many new retail developments, as if retail therapy is ever going to fix the social and environmental problems. I wonder how many pockets were lined when the planning for the Antonine Centre was rubber stamped! Disgruntled
Dalkeith (Scotland)
Area: town centre Reason: ver costly facelift to the centre was carried out a couple of years ago and has cased the centre now to look like bom site. Nominated by: kevin thomson
Dalry (Scotland)
Area: Town Centre Reason: What town centre? Its more like a terrorist training camp for down-and-out jake balls.
Dumbarton (Scotland)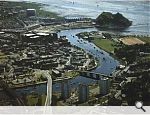 Area: town centre Reason: a mess,hardly any shops,misplanned mess of a precinct Nominated by: rough kid av got to stay in this dump yard.sad eh,the folk are sad too.the towns total crap. unknown
Fort William (Scotland)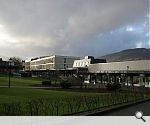 Area: Waterfront Reason: A pointless dual carriageway scythes past Fort William's greatest asset, it's waterfront. Segregating what ought be a pleasant amenity by lanes of traffic and ill advised service bays for a soulless shopping centre fronting the high street. Image by rassac of flickr. Nominated by: Mary Scanlon
Glenrothes (Scotland)
Area: Tanshall Reason: It really is a concrete jungle,hardly any green open spaces and has a lot of Neds Nominated by: Alexander Paste While I agree that the photo does not look good it should be noted that these flats are being knocked down and replaced by affordable housing associations. Bob of Glenrothes Glenrothes has no sense of community spirit, people are too afraid to leave their homes. The shopping centre is dismal there are no decent pubs/restaurants within walking distance. Get something done for our youngsters. A well deserved award. Glenrothes looks and feels depressing! M Smith
Gowkthrapple (Scotland)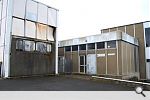 Area: all of it! Reason: Contaminated wasteland next to the most run down primary school I have ever seen. Houses next to a huge power sub station. Squatter plates up on all empty housing and smashed windows everywhere. No shops or anywhere to go. Huge disused delapidated factory. No people walk the streets, eerily silent. Nominated by: Lyn Sedgeworth I totally agree with Lyn. This place is the absolute pits. The factory has been on fire umpteen times over the past year and the place is full of junkies and feral kids vandalising and destroying every thing in their path.The nature garden is an absolute joke!Its filled with broken bikes and prams and part of the wooden walkway in the park was burned down within weeks of the park opening. Shaz
Greenock (Scotland)
Area: Town Center Reason: The redevelopment of the Town Center was done with idea of adding the worst aspects of strip malls and Big Box Retailers and plunking it down in the middle of Victorian Town. The redevelopment cuts the community of from one of its best natural features, the waterfront. The town does have many Natural Features that could have used to create an inspiring place to live, such as the old drydocks which could have been turned into marina's, but the planning department seemed to be so desperate for any development that they have allowed some of the worst modern architecture in Scotland to be built. The Oak Park mall is an absolute eyesore from outside and not much better inside. The New Tesco's with its enormous car park creates a giant barrier for anyone wanting to visit the waterfront. The councils neglect of planning is also reflected in the complete indifference the police show over the town center. Only the brave or fool hardy will remain in the town center after dark, when it becomes the home of roving bands of drunken Neds. Nominated by: Callum Roxburgh Every large town needs somewhere to shop and the oak mall in greenock is certainly better than a vast amount of hsoping centres ive seen elsewhere. Greenock is a large town where people have needs fo shopping and large supermarkets, if they are such an eyesore why are you still living here? dont run down your own town when your still living in it! Julie Greenock town centre's not bad actually. The waterfront is easily accesible and there is a lovely footpath stretching along the shore from the town centre upto Cartsdyke. The council or should that be The Scottish Government funded Riverside Project is exciting too. Got to Agree with Tesco inPort Glasgow....it completely cuts of the main artery between Inverclyde & Glasgow. Shocking decision by our Tesco Councillors. Dave P
Invergordon (Scotland)
Area: cromarty firth port authority fishemal shed Reason: the CFPA as a port authority do not need planning permission. the CFPA Chariman who was also chair of the Council planning committee erected a huge fishmeal shed which now blocks the panaramic back drow of our town high street. the fishmeal now blows over the town and the smell is horendous. the town is now covered in fishmeal residue. the port of invergordon attracts 25,000 visitors per year on the luxuary cruise ships. the town is up in arms but the CFPA have stated that they did not need planning permission or community consultation. The CFPA have distroyed something that belonged to the community.... a stunning view from our highstre. Nominated by: WENDY CLARK
Inverness (Scotland)
Area: The Longman Reason: A spectacular firthside location filled with warehouses, factories, a landfill site, car showrooms, litter and stuff that's always burning Reason: Mostly reclaimed land which has been given over to thinly-disguised drive-in retail, and a potentially spectacular waterfront, where leisure facilities and parkland could have complemented the football stadium, instead populated by builders' suppliers and kitchen warehouses. Nominated by: DM
Kilmarnock (Scotland)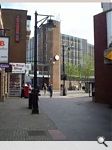 Area: All Over it's a dirty run down eyesore Reason: Kilmarnock has never been a beautiful town but it's unkept look that it has now is simply down to local council decisions and a vast lack of spending and under skilled council tradesmen, every second or third shop is a charity shop, mobile phone shop or an opticians, Area: Central shops, bus station Reason: Yet another historic town centre, rich in links to the Covenanteers, ruined by poor quality 1960s and 1980s design. The centre is dominated by a one-way race track and a recent multi-story carpark, and is an oasis of drab, boarded-up shops, lacking even cafes. Empty at night, the town centre is prey to vandals and petty crime. It's all the more depressing set against Kilmarnock's attractive 1920s green suburbs, and recent successful regeneration of villages in the Irvine Valley. Nominated by: Mark
Kilsyth (Scotland)
Area: Main Street Reason: With one hand they are forcing conservation and with the other they did the main street with stainless steel bollards and stainless steel trees. So now it looks like some sort of odd time rift where old and new have smashed together. Nominated by: David McLuckie Area: main st Reason: burned out buildings for at six years and gap sites lack of modernisation because of antiquated ideas about conservation status which has held back any real development of town centre for years although a lot of money has been spent tarting up the place and the latest grant of nearly 1/2 million pounds to tidy up the shop fronts without altering them. G dailly Nominated by: G. Dailly
Kirkcaldy (Scotland)
Area: templehall Reason: one of these places where you check for 4 wheels after pulling away from give ways. Took 2 of friends children home home passing through there they pleading me don't stop Nominated by: Robin
Motherwell (Scotland)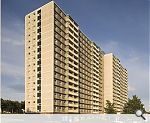 Area: Urban planning Reason: Motherwell is a sprawling succession of dead spaces dominated by the point and slab blocks. God knows what impact Ravenscraig will have on the place. Nominated by: Brian Henderson Area: Shopping Centre Reason: Shops have gone downhill and the old Asda store is STILL lying empty. Nominated by: Caz Area: Town Centre Reason: The town centre is probably the worst in Lanarkshire and that\'s saying something. Most big names have closed down and Woolworths will soon join them.The old ASDA building is now some horrible charity furniture store and the same fate has happened to the building that used to house WH Smith.I\'m guessing more of the names will move out leaving the town centre no more than a pass through.Horrible architecture and littered streets leads to the most depressing town centre ever(and i lived in Coatbridge for years but even that is not as bad). Please make Motherwell the winner of this award so the council get a kick up the arse. Nominated by: John Anderson Motherwell has been dying a slow death for the last 20 years...give them this award and maybe the emergency services will arrive at last...or at least a clergyman to administer the last rites Joe D Remember there HAS been investment in the area, a new modern stylish office block has just been built. Goes without say it is a council office. No one else would / could spend that kind of money in this dump. ps building has had ventilation problems as no air con was installed. ( the planning department work from this building lol. ) 'mon the well Motherwell is long overdue this award NLC have somehow managed to get away with year's of neglect in this area. Lee Motherwell – Civic Centre An eastern europe styled cultural hub is depressing heart for the community Andrew Johnson Its now called "Pound city" Due to all the pounds shops that have moved in. Allynic What can you say, except that it hasn't really changed much over the years. Lawson
New Bonhill (Scotland)
Area: all the new bit Reason: a slum town of the 70s Nominated by: various
Newmains (Scotland)
Area: asda Reason: most poorly planned and under used new build i have seen in years Nominated by: ross suttie
Nitshill (Scotland)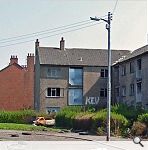 Area: Abandoned properties Reason: Derelict homes are a target for vandals and arson, semi cleared sites are evocative of Beirut. Nominated by: Mark Fieldi As you predicted I am one of the locally elected members covering the Nitshill area of Glasgow and hope to defend my turf. I welcomed the Plook award for Silverburn last year. I saw this as a positive response. Taking into account that many years ago the Darnley estate was given an award as an example of modern architecture. Sadly most of that area no longer exists and lots of new houses replaced many of the deck access blocks which featured as part of that award. Hopefully by upsetting so many people to be awarded the Plook - Silverburn will now have a longer life that those building in Darnley. This year I note with interest that you have decided to shortlist the Nitshill area as a whole. It is interesting that the photo which appears on your website is about 8 years old. The area where the photo was taken is South Nitshill and these houses have all been demolished and a new private housing estate is currently under construction by Persimmon Homes. Over the last nine years there have been many positive changes within the Nitshill area. We may not have the finest architecture but we can now boast that there are houses which sold recently for over £250,000. I will not accuse those who decided to shortlist Nitshill as being snobs but they may have been a little misguided. Before any of your readers participate in the vote it may be worthy of their time to come to Nitshill to see the area for themselves rather than believe that nothing is being done to replace the old image that once blighted this area. I would be happy to conduct a tour of the area to show people the investment that has taken place including the £14 million investment to build Glasgow Museum's Resource Centre, £14 million on the two new primary schools, the 5 plus new housing developments which have been built in the last 6 years, the investment programme of the Glasgow Housing Association and how it has impacted on the Nitshill area and explain the plans we are currently working on to regenerate the Nitshill corridor. Recently we removed a public house/hotel called the Levern Water. This has had a very positive impact on how people view this area. Outside Glasgow City Centre the Nitshill area has benefited from the largest level of investment in the past 5 years. Although you may not like the Silverburn Shopping Centre it has provided much needed work for local people and is proving to be a very successful shopping destination this Christmas. We realised many years ago that something had to be done to improve the Nitshill area and we are making steady progress. Maybe your readers would be interested in many of the developments that have taken place and would also like to know our plans for the future. We have a good community spirit and more people are now in work than there have been in recent years. Hopefully before your readers cast their vote they will come and see for themselves how this area has changed since your photo was taken. Alex Glass
North Lanarksihre (Scotland)
Area: the local authority Reason: The council seem to have about as much love for this area as Hitler had for Poland. They had a chance for a clean break back in the ninties and all the council has done is create a series of stupid, evil looking, and downright depressing planning decisions. For example, Cumbernauld town centre; designed as if the architects were on acid. Coatbridge; in need of a new beginning but left on the operating table to bleed out. The same comment can be used for Airdrie. As for the southern half of North Lanarkshire (known as the money black hole) I would just ask the USAF to carpet bomb the place. At least that way the ruling elite of this area MAY improve; don't hold your breath, though. Nominated by: David Kilmartin
Shotts (Scotland)
Area: all Reason: not enoghth shops
Tarbolton (Scotland)
Area: That area within the full set of '30' Limits Reason: Total lack of commitment from successive Local Authorities to recognise the deprivation therein , their failure to exploit commercial designated areas for development and, through lack of foresight in housing development, they have effectively removed the majority of the 18 to 35 year old inhabitants. Nominated by: J DALLING Area: All of it Reason: To regenerate the town after the demise of the deep coal mining industry, South Ayrshire Council took a different tack to all other tried and trusted methods of regeneration employed by every regeneration practitioner and local authority in the world, and decided to ignore the situation in the hope that it would disappear before anyone noticed. If not for local volunteers this brave and innovative plan may well have worked. Nominated by: Sheila
Wishaw (Scotland)
Area: MAIN STREET Reason: TRAVEL THROUGH WISHAW AND TRY TO COUNT THE NUMBER OF FAST FOOD TAKEAWAYS, YOU WILL NEED ALL FINGERS AND TOES AND REMEMBER IT IS NORTH LANARKSHIRE COUNCIL WHO PASS PLANNING APPLICATIONS ON THESE SHOPS. THE SAME PEOPLE WHO ARE HAVING TO SPEND TAXPAYERS MONEY ON HEALTHY EATING ADVICE. GO IN ANY DIRECTION NORTH SOUTH EAST OR WEST AND TOWNS HAVE TRAFFIC FREE AREAS WHERE SHOPS CAN THRIVE, WISHAW HAS NOT CHANGED IT TOWN LAYOUT IN 60 YEARS +. 24 hour Tesco, 24 Hour Asda , Morrisons, Aldi , Lidl all within 1 mile of Wishaw town centre, now we have no proper Post Office, no fishmonger, fewer bakers and buthchers than ever. The main street around Jack McConnell MSP / Frank Roy MP office has more shops to let than are occupied, but our local MP Frank Roy is 100 focused developing the next new town ie the Ravenscraig white elephant. Give Wishaw the prize it deserves 'Most dismal town in Scotland' and make it a double double form North Lanarkshire Council Nominated by: J SMITH Area: Town Centre Reason: No civic pride. Poor planning decisions. Destrucion of historic buildings like St Ignatius School, Wishaw Academy, Wishaw High. Shame on North Lanarkshire Council and its predecessor Motherwell District. Nominated by: HAMCK Wishaw...full of chemists,hairdressers,bookies,charity shops,cheap jewellers,cafes,pubs and fast food shops...aye were really spoilt for choice in "Wishy" Shaz Really and truely, Wishaw must surely be considered Scotland's most dismal town centre. North Lanarkshire Council have adoped a piecemeal approach to "regenerating" the town centre and their political masters have allowed this to happen. The same interventions that were considered 10 years are still under consideration. Wishaw needs a radical rethink; seletive demolition, realigning of roads and contraction of the retails core. This way we can get rid of some of the low grade shop units and eliminate the crap cafe, takeaway and charity shop dominance of the area. North Lanarkshire Council should be ashamed of their approach to town centres! How many times can they be nomonated for and win this awards to realise they have a some of the worst town centres in Scotland and they don't have a clue how to deal with them in an appropriate manner. As for poor old Wishaw, for years people have referred to it as a dying town centre. Can I declare today that Wishaw Town Centre if officially DEAD! Rest in Peace! Wishaw Man!
Back to The Carbuncle Awards 2009