Kingspan Insulation Ltd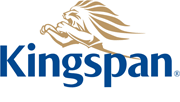 Kingspan Insulation is a market leading manufacturer of premium and high performance rigid insulation products and insulated systems for building fabric and building services applications.
Here's just some of our range:
Kingspan OPTIM-R vacuum insulation panels - an optimum performance insulation with a lambda value of 0.007 W/m.K – ideal for where construction space is limited.
Kingspan Kooltherm - premium performance insulation suitable for a wide range of applications from roofs, walls and floors to pipes and ducts with a thermal conductivity as low as 0.018 W/m·K.
Kingspan TEK - structural insulated panels for the construction of highly energy efficient buildings
Kingspan Styrozone - a range of high performance products for inverted roofs, car park decks, basements and heavy duty floors.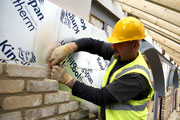 Kingspan Insulation can also help with a range of technical services such as U-value calculations, condensation risk analysis and SAP assessments. A team of dedicated technical advice staff can also help not only with which product to choose, but practical application and installation guidance – for new build or renovation of existing buildings.
The technical services are backed up by an extensive range of online help, including guides to the latest Scottish
Building Regulations
, and the Kingspan online U-value Calculator which gives a quick, easy and registration free route to receive a recommended insulation solution and BBA certified U-value calculation. Try it out at
www.uvalue-calculator.co.uk
.
Our Scotland team can help you throughout the project process. Come and have look at what else we have to offer:
Visit us at
www.kingspaninsulation.co.uk
Follow us on twitter
@KingspanIns_UK
E-mail us on
info@kingspaninsulation.co.uk
Call us on 01544 388 601