New Campus Glasgow gathers momentum
October 23 2008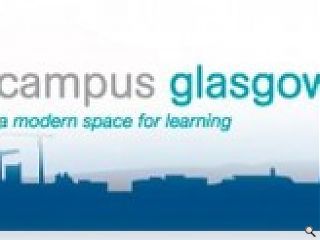 A property development team has been appointed to deliver the £300 million New Campus Glasgow whichnow boasts an official website,
www.newcampusglasgow.ac.uk.
The New Campus Glasgow project will deliver a learning facility for the 50,000 students and 2,000 staff of Glasgow's four specialist city centre colleges: Central College, Metropolitan College, Stow College and Glasgow College of Nautical Studies.
The project will co-locate the four existing colleges to a shared campus over two sites – City Campus at Cathedral Street, home of Central and Metropolitan Colleges and Riverside Campus at Thistle Street, site of the Nautical College.
The plan complements Strathclyde Universities "single campus" plan.
The team will be headed up by Iain Marley former project director at the BBC and architect of the corporations move into its new HQ at Pacific Quay.
Ian said: "This project represents a great opportunity for the city. It's not just an estates project; it's the chance for us to create something really special for Glasgow. I'm looking forward to working with the range of partners to deliver a world class learning resource."
A detailed business case is scheduled to be unveiled before the end of the year and submitted to the Scottish Funding Council in March 2009. Architects and a design team will be appointed late Spring 2009 with build work anticipated to begin in 2011 for 5-6 years.
In a separate development BDP have submitted proposals for a £3.5 million Seamanship Centre to connect with the Nautical College.
Back to October 2008