70 homes planned for site of former Crookston school
January 24 2022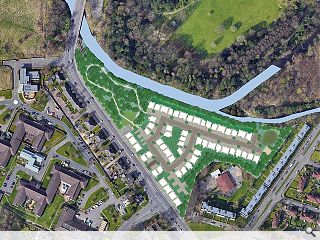 Robertson Living and EMA have opened a public consultation over plans for residential development at the former Howford School on Crookston Road, Glasgow.
A proposal of application notice calls for the 4.2ha brownfield site bounded by the White Cart Water to be given over to around 70 homes, while retaining established woodland and routing a new walking trail.
In a consultation statement, the applicants wrote: "There is the opportunity for new homes to front onto Crookston Road, reflecting the homes on the other side of the road and improving the overall streetscape. This would also provide acoustic benefits from any potential noise constraint along Crookston Road.
"A large area of existing trees, is retained in the west of the site with opportunities to provide biodiversity enhancements and amenity value. A band of trees along the boundary parallel with the watercourses will also be retained to protect this area and the potential biodiversity value."
A web consultation will take place on 26 January between 15:00 and 20:00 at which the plans will be outlined in more detail.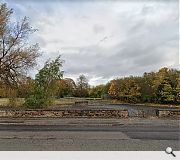 The site has already been cleared awaiting development
Back to January 2022