Planners kept in the loop for final phase Pennywell changes
|
Send to friend
January 3 2022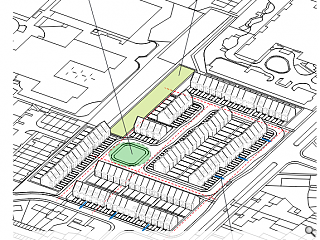 Urban Union & Graeme Nicholls Architects have come forward with updated plans for a fourth and final phase of housing at Pennywell, north east Edinburgh.
Fleshing out the existing consent in principle the design statement sets out plans for 99 homes on brownfield land that relate to pre-existing neighbourhoods and prior phases.
Minor amendments to the consented plan include reducing the number of vehicle access points to the busy Ferry Road from four to one via a looped access road and the selection of narrower house types to increase density to 43dph.
In a design development statement, the applicant wrote: "In order to progress the masterplan for phase 4 to a greater level of detail it was necessary to review the proposals set out in the consented PPP masterplan which was developed in 2010. This was based on maximising the efficiency of the site through lessons learned on previous phases."
Homes are arranged in pitched roof terraces of between four and six, framing a network of streets and connecting paths. Finished in a light grey facing brick with vertically aligned windows the homes are all intended for private sale.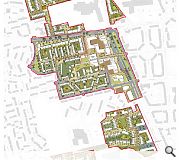 Enclosed rear private gardens protect properties physically and visually
Back to January 2022