Future is bright for the Glasgow Urban Lab
October 6 2008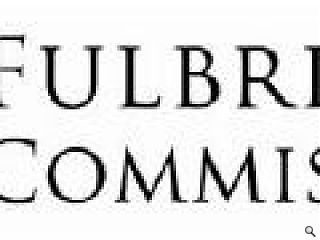 The Fulbright-Glasgow Urban Lab Distinguished Chair Award will part fund a Chair from academic year 2010/11, supported by the Glasgow School of Art, Glasgow City Council and the Lighthouse.
At a ceremony to mark the 60th anniversary of the signing of the Fulbright Treaty at the House of Commons on 22 September, the Fulbright Commission announced an increase by 30% of the number of scholarships it gives by 2010 to over 60. The new awards are supported by UK universities, institutes of higher education and a research charity.
The core funding for the US-UK Fulbright programme comes from the two governments to see equal numbers of post-graduates crossing the Atlantic.
American and British systems of higher education are generally recognised to be the two best in the world. As both countries internationalise their higher education institutes, the Fulbright programme is a key means of supporting them to increase the exchange of post-graduate students, researchers and faculty.
A new award of Fulbright Distinguished Chair, to bring senior US professors to the UK, will be introduced in 2010 for the first time.
Simon Lewis, Group Corporate Affairs Director at Vodafone, has been appointed as the new Chair of the Commission and Baroness Amos becomes a UK Commissioner. The Commission will announce that US Ambassador Robert Tuttle; Deborah Owen; Sir Robert Worcester; Charles McVeigh, Chuck Lubar and Harry Fitzgibbons have all agreed to become Patrons of the US-UK Fulbright Programme.
Over the six decades more than 27,000 Americans and Britons have crossed the Atlantic to participate in the US-UK Fulbright programme. Famous names such as Sylvia Plath and Milton Freidman, Shirley Williams and Ian Rankin are alumni of the programme. The 'special relationship' has been strengthened and redefined through this exchange in each decade.
The Prime Minister, Gordon Brown, welcomed the new awards. "Fulbright scholarships have been bringing US and UK students into each other's countries for decades. But I want many more British and American university students to have the chance to study across the Atlantic…I believe that the future of our relationship can, if we choose, deliver far more even than it has achieved in its past. Not just for both our nations, but for the world. So I warmly welcome the expansion of the programme."
The White House has issued a Presidential Proclamation in which the President, George Bush writes:
"The United States-United Kingdom Fulbright Commission was created to promote peace and build bridges of understanding through educational exchange. For six decades, this program has worked to nurture more effective cooperation between our two countries and cultivate leaders who can work together to address common concerns. This anniversary is an opportunity to recognise the achievement of this historic program."
Back to October 2008