Age no barrier to transformation of former Knightswood pool
April 9 2021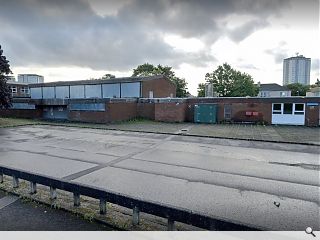 INCH Architecture + Design have been appointed by Knightswood Community SCIO to undertake a feasibility study for the transformation of a former swimming pool on Alderman Road, Glasgow, into an intergenerational shared space.
Shuttered for over a decade the pool has become a local eyesore, prompting efforts to find an alternative use for the decaying structure, with over 250 people contributing to a consultation exercise to find a way forward.
Now with funding secured from the Scottish Government's Investing in Communities fund work will proceed to find ways of bringing older adults and young people together for shared learning and experiences.
INCH director Alisdair Clements said: "There is increasing demand for and a growing body of evidence which supports the promotion of intergenerational living and age integration. As a practice, we have a strong reputation for our work in designing for healthy ageing, across the ages. It is an honour therefore to be able to work with the Knightswood Community on this exciting, novel initiative."
Project partners include social enterprise support agency CEIS; Generations Working Together, a charity formed to encourage intergenerational initiatives and Glasgow Life.
Back to April 2021