LDN wind the clock back to the Georgian era at Kildrummy Inn
April 7 2021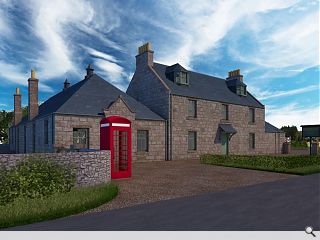 An historic inn on the Kildrummy Estate, Aberdeenshire, is to be restored to its original appearance under sensitive plans prepared by LDN Architects.
A three-pronged approach of refurbishment, alteration and extension is proposed to wind the clock back at the front facade of the Kildrummy Inn, reinstating the original appearance of the stone-built farmhouse while introducing new facilities to the rear.
This will be complemented by two small rear extensions to serve a remodelled function room and kitchen.
In a statement, LDN wrote: "It is intended that the alterations will replace the dining accommodation currently in the timber lean-to extension, which is to be removed. This will restore the visual coherence of the Georgian frontage."
As part of the work, three external windows to the rear will be brought down to the floor level to permit unobstructed views toward outdoor seating.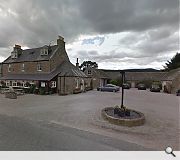 The Georgian proportions of the stone-built farmhouse will be restored
Back to April 2021