Marshalls land pavement contract
|
Send to friend
September 29 2008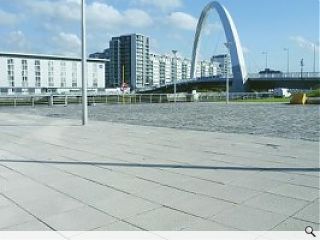 Marshalls plc has secured a major contract to supply hard landscaping solutions to the 650 acre Eurocentral development in North Lanarkshire, one of Scotland's key commercial developments.
Marshalls has been specified to supply over 47,000 sq m of its popular Keyblok concrete block paving along with 95,000 units of Saxon textured concrete paving, providing a hard landscaping solution to the development which will compliment its surroundings whilst providing a durable and attractive finish.
Steven Dick, Commercial Account Manager said "we are delighted to have received the project. Everyone involved provided great expertise and assistance to solve the different requests that this job demanded."
The Eurocentral development will see the creation of a mix of warehousing, office development, manufacturing facilities and a hotel on the M8 corridor between Glasgow and Edinburgh.
Back to September 2008