Strathclyde eye single campus
|
Send to friend
September 29 2008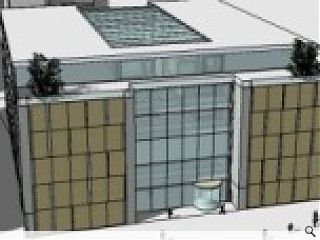 As part of the University of Strathclyde's £300 million single campus project, the university propose to relocate their present Faculty of education from the Jordanhill campus to a city centre site on George Street being designed by BDP.
This migration will free up land at Jordanhill for a new masterplan being prepared by gareth Hoskins Architects which will see refurbishment of the B listed David Stow building into residential accommodation, offices or a hotel. Selective demolition on the remainder of the estate will see removal of several later additions, notably the Sir Henry Wood Building.
Gareth Hoskins Architects advise: " The project involved the creation of a strategic masterplan for the redevelopment of the existing Jordanhill College Campus area, and looked at an assessment of the development potential across the site and the associated issues in terms of the siting of new buildings in relation to the Grade B listed David Stow building. Close liaison with Historic Scotland and with Glasgow City Council Planning was integral to this project, to develop both the strategic development plan and the more detailed aspects of the overall masterplan in terms of access, building massing and heights and the redevelopment of existing building."
"Our proposals, are contained in the Campus Plan 2 document we prepared earlier this year, and is available from the University
website
. Once the proposals are approved by the University Court, then the site will be marketed."
In addition to negating the need for significant expenditure on out of date facilities the move will eliminate geographical separation and provide students with a state of the art learning environment.
This review will also encompass significant investment on Cathedral Street wich will see delivery of the
Strathclyde Institute of Pharmacy and Biomedical Sciences
and Sports and Health Centre.
These new facilities are anticipated to open by Summer 2011.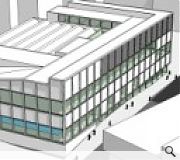 Back to September 2008