Perth care home prioritises amenity & autonomy
January 7 2021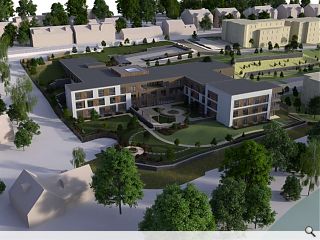 0.8 ha of land at the former Hillside Hospital in Perth has been earmarked for a 77-bed care home led by Yeoman McAllister Architects, acting on behalf of specialists Westerwood.
Situated on Dundee Road the development will offer a homely environment to occupants adjacent to the residential setting of the Kinnoull Conservation Area.
It also offers ready access to Perth city centre on the other side of the River Tay. Adopting lessons learned from the current coronavirus pandemic the home has been reconfigured to provide more amenity space as well as greater autonomy for individual wings, each of which must only contain a limited number of rooms as specified by the care inspectorate.
In a statement the practice wrote: "A simple palette of render, aluminium cladding, timber and brick will create a cohesive and unique style for the development site, creating a sense of place. The proposal seeks to use some traditional materials but in a contemporary way that is reflective of the high-quality architecture."
Hillside Hospital closed its doors in 1997 and was later demolished in 2007.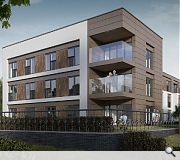 Priority has been given to the creation of outdoor amenity space, extending the southern wing to provide more river facing balconies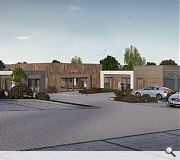 The land has remained derelict for over a decade awaiting development
Back to January 2021