Déjà vu as Caltongate approved. Again.
Send to friend
* Required fields
|
Send to friend
August 29 2008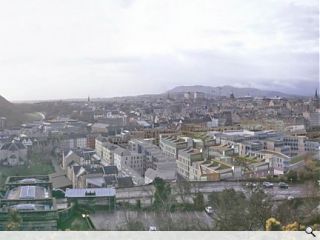 Allan Murray's mammoth Caltongate scheme, endangered after an embarrassing council faux pas, is back on the agenda after being rubber stamped for the second time.
Commenting, Mountgrange said: "Mountgrange is pleased that the procedural omission on the part of the City of Edinburgh Council's (CEC) planning department regarding the Caltongate development has been rectified. We warmly welcome the decision today by City of Edinburgh Council to once again approve the Caltongate development. We now hope that the Scottish Government can respond in early course."
"Caltongate offers a once-in-a-generation opportunity to significantly improve the fabric and feature of Edinburgh's Old Town. Our £300 million urban regeneration project will deliver up to 2000 new jobs and address one of the final industrial legacies in Edinburgh. We look forward to moving the project forward."
The masterplan comprises one of the largest mixed use development sites in Edinburgh and will incorporate an extensive network of public routes and spaces serving to reconnect the Canongate and Holyrood areas of the city.
The announcement overshadows the visit of a forthcoming Unesco delegation which is concerned about the effect of the scheme upon Edinburgh's World Heritage sites.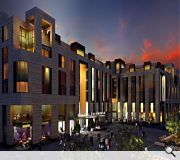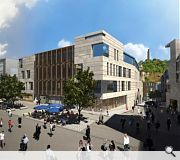 Back to August 2008