Submissions sought for Scotland + Venice 2020
August 22 2019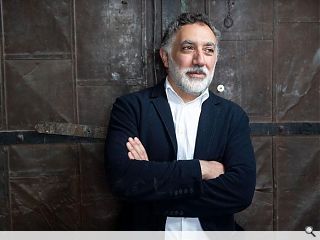 The Scotland + Venice partnership is inviting creative teams to devise proposals for the 2020 Venice architecture exhibition via an open tender.
Biennale Architettura in 2020 is centred on the theme of 'How we live together', as selected by architect and scholar Hashim Sarkis, which will explore the role of architecture in improving the quality of life for.
Submissions are being sought which articulate a strong overarching narrative, critical position and approach which addresses the theme wile meeting the objectives of Architecture and Design Scotland, Scottish Government, British Council and Creative Scotland.
Sarkis said: "The world is putting new challenges in front of architecture. I look forward to working with participating architects from around the world to imagine together how we are going to rise to these challenges. We need a new spatial contract. In the context of widening political divides and growing economic inequalities, we call on architects to imagine spaces in which we can generously live together:"
A deadline for submissions has been set for noon on 9 September.
Back to August 2019