The University of St Andrews preps Albany Park plan B after planning rebuttal
August 9 2019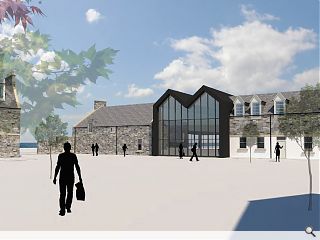 The University of St Andrews is to progress with a plan b in its efforts to create a large student accommodation complex in the town after its preferred Sheppard Robson scheme was thrown out by Fife Council amid fears over its ecological impact and flood risk.
In response, the institution is to go back to planners with a larger scheme drawn up by Hadfield Cawkwell Davidson and Campus Living Villages to provide 960 student beds, 200 more places than first envisioned.
The plans form part of a £70m masterplan for the area which would increase accommodation available to the university by a quarter, freeing up more much-needed housing stock.
Other changes include refurbishment of the historic Woodburn House and retention of trees on part of the site.
University quaestor Derek Watson said: "We welcome the comments made by Fife Council in rejecting the earlier planning application and have revised our plans to increase the number of beds by around 200 which will further improve the overall supply of accommodation in St Andrews.
"The new Albany Park will provide around 960 high-quality student beds in an attractive landscaped environment which will improve amenity in the east of the town."
A new planning application detailing these changes is expected next month following a public consultation to be held on 21 August between 14:00 and 19:00 at Parliament Hall, South Street.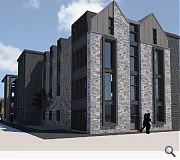 A new team have been brought on board to help address concerns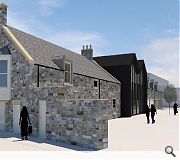 Accommodation would front a series of new lanes and courtyards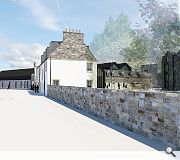 An indicative view looking east along Woodburn Place
Back to August 2019