AS Homes press on with phase two Calton housing plans
|
Send to friend
July 19 2019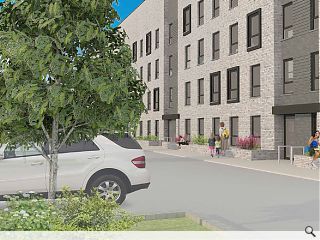 AS Homes and George Buchanan Architects have extended their plans for new residential development in Glasgow's Calton district with the submission of phase two plans.

Delivering a combined 40 homeson land bounding Abercrombie and Forbes Street the scheme will employ a restrained palette of brick and rain screen.

Explaining their approach the architects wrote in a design statement: "The use of repetition, rhythm and vertical emphasis on the elevations of existing, adjacent buildings have been used as cues within the proposals. Repeating windows in a regular pattern are aligned to emphasise the vertical."

A community garden to the rear of the development will harness land set aside for insects and birds, bisected by pedestrian routes.

Phase one plans were submitted in January this year.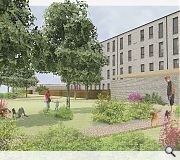 A public community garden forms an integral part of the scheme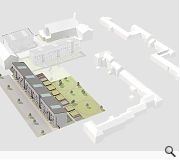 The properties will stand alongside the A-listed St Mary's Church
Back to July 2019