2019 Scottish Design Award nominees named
|
Send to friend
June 7 2019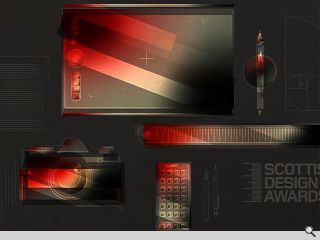 Urban Realm magazine is drawing together Scotland's architecture and design communities for a 22nd year with the publication of all shortlisted work for the 2019 Scottish Design Awards, the only awards programme to span the design sector as a whole.

Two days of passionate debate saw hundreds of entries whittled down to a chosen few to battle it out in a heated summer contest to crown the best, among them a lofty lookout on Edinburgh's Calton Hill which rose above the competition to Raining's Stair's, an affordable housing development which takes a step in the right direction and some BBC Debate Night graphics, which brooked no argument with our judges.

Design panel chair Philip Long of V&A Dundee commented: "It was very exciting indeed to be involved with the Scottish Design Awards for the first time. What was immediately striking was the overall quality of design talent and innovative approach that exists within the design community in Scotland, as well as the clear value that clients involved place on good design as a critical part of their business success

"This made the judges' task rewarding and stimulating, and at times very difficult to identify a clear winner amongst the diverse submissions. But what we hope our final choices demonstrate is Scotland's design community is fizzing with talent!"

Architecture chair Karen Anderson, founding partner at Anderson Bell + Christie, added: "I was impressed with the standard of entries this year and it was really heartening to see in particular the high number of good projects in the educational category. This bodes well for the experience and learning of the next generation. In the regeneration, and in other, categories it was heartening to see some really strong entries that creatively re-used existing buildings. This is vital in the future of architectural practice for sustainability and for the quality and coherence of our towns and cities. I was surprised that by comparison there were fewer entries shortlisted in the affordable homes category and I hope that housing associations and others will fill that gap next year."

Category winners, including the prestigious grand prix and chairman's awards, will be announced at a gala dinner on 22 August at the Radisson Hotel, Glasgow.
Nominees are now available to view in full at the Scottish Design Awards.
Back to June 2019