Aberdeen seeks World Heritage Status
Send to friend
* Required fields
|
Send to friend
August 19 2008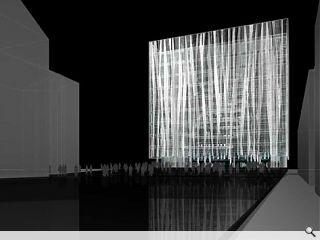 Aberdeen aims to improve the quality of its architecture by becoming the first council in Scotland to enact a building design policy. Perversely this is envisaged as occurring within the auspices of "world heritage" status for Old Aberdeen, despite the negative impact on design and investment that Edinburgh has suffered from.
The campaign is being led by planning boss Margaret Bochel who will forge links with architects, arts organizations, the private sector and the Scottish Government in a concerted effort to promote the city as a design leader.
Dr Bochel said: "Replicating the typical suburban housing layouts of the past will not be an option. Leaving a lasting legacy for the future citizens of Aberdeen is a crucial aspect of new development. The design campaign will create the opportunity to enable the creation of sustainable new places of sufficient design quality that would merit conservation area status in the future."
The campaign could see establishment of a design review panel to oversee development across Aberdeen's 37 neighbourhoods and setting up an urban design summer school with Robert Gordon University.
This news comes as Aberdeen University launch a tendering process for their £57 million library building, described as one of Scotland's most prestigious new buildings. Designed by Danish architect Schmidt Hammer Lassen the project will be the biggest capital development in the institutions 500 year history and spearheads a £230 million investment program in campus infrastructure.
Professor Christopher Gane, Vice Principal for Culture and Communities said: "We hope to attract a first-class field of major players in the construction sector who want to be associated with a project of this scale, distinction and calibre. The unusual and striking external and internal design created by our Scandinavian architects has already attracted international attention."
Back to August 2008