Urban Realm ushers in 2019 with city visions appraisal
|
Send to friend
January 9 2019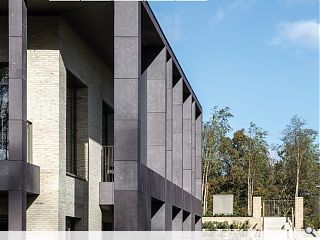 It's a time of year to take stock of the past but also to look ahead to the future and in our first issue of 2019 we do just that with the return of the UR100, where we delve behind the greatest practices and projects of the past 12 months.
We also look ahead to Edinburgh 2050 having gathered together some of the city's most authoritative minds to establish their own individual city visions. Together they confirm the real problems faced by the present city but paint an array of optimistic potential futures.
Another city looking to the future in a big way is Dundee, which has just received ambitious plans for Scotland's tallest tower. Mark Chalmers assesses the physical and psychological impact of a newly invigorated waterfront.
It is always the here and now which presents the most gratifying nourishment for the senses and in that regard we tour no less than three significant new buildings which each transform their own respective typologies.
At The Prince & Princess of Wales Hospice Ryder Architecture presage the fashionable wellness agenda with their singular vision. Meanwhile the Collective Gallery sees Collective Architecture reinvigorate the city's art scene by drawing in new audiences.
Finally we take a look around the Bayes Centre with Bennetts Associates to see how Edinburgh is harnessing its historic legacy to build a hi-tech future. Catch up on all this content and more with a New Year subscription.
Back to January 2019