Council confusion causes Caltongate calamity
|
Send to friend
August 8 2008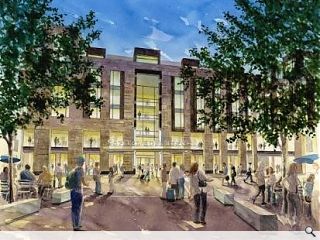 Allan Murray Architects £300 million Caltongate scheme for Mountgrange has been delayed by more than a month following an embarrassing administrative error from Edinburgh City Council.
As the council hold a financial interest in the development all objectors must be contacted and granted an additional period of 14 days grace for comment. By not providing this time at the original application stage the council must now revisit the whole scheme.
Such a delay imperils the whole project from two fronts, ministers could decide to call the plans in or hold a public enquiry as a result of UNESCO's investigation of Edinburgh's world heritage status.
In addition the mistake could present financial problems for Mountgrange as this news destabilises ongoing efforts to acquire capital.
Meanwhile a dispute over the apportioning of blame rumbles on, a Scottish Government spokesman said: "Due to a procedural oversight by the City of Edinburgh Council, we have required the council to conduct a round of consultation."
But the council's director of city development, Dave Anderson, said: "Our staff held extensive discussions with their counterparts at the Scottish Government. A course of action was agreed setting out the council's responsibilities. However we have subsequently had advice that we need to make contact with those who made representations."
Back to August 2008