A+ADS APPOINT NEW URBANISM AND ARCHITECTURE HEADS
|
Send to friend
August 4 2008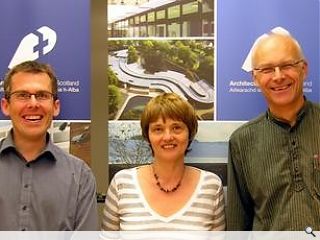 A+DS Chief Executive Sebastian Tombs has today unveiled the new internal structure of the organisation and has announced the appointment of new department heads to take the organisation forward.
Speaking today about the new structure Mr Tombs said:
"To better deliver our aims we have decided to move toward a more fluid internal structure to ensure that we utilise all the skills of our professional teams. In the past we have structured ourselves around our two key work streams of Design Review and Enabling. Now we are going to structure ourselves on a more thematic basis in line with our corporate plan.
"To lead our work we will now have a Head of Architecture and a Head of Urbanism."
Experienced urbanist Diarmaid Lawlor has been appointed as the new A+DS Head of Urbanism and Angela Williams moves from being Head of Design Review to become Head of Architecture.
Speaking about the appointments Mr Tombs said:
"We're delighted to welcome Diarmaid Lawlor as A+DS's new Head of Urbanism. Diarmaid is an experienced and creative urbanist. He brings a cross disciplinary training in environmental management, landscape architecture and urban design, and has a broad range of experience in practice across Ireland, the UK and Scotland.
"He's a great addition to our team and is committed to helping drive forward our agenda of promoting excellence in Scotland's build environment. Angela has been a key member of the A+DS team since our creation in 2005 and will continue to play a vital role for us in her new position."
Back to August 2008