Dandara beat the bust
|
Send to friend
July 30 2008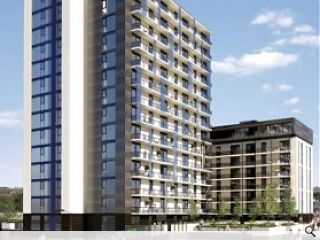 Contrary to the widespread national contagion of depression, Dandara are to cock a snook at the gloom merchants and proceed apace with construction of the full gh2o masterplan from gm+ad architects.
Speaking to Architecture Scotland Dandara said it was "full steam ahead" on the back of strong sales.
The scheme has garnered widespread appreciation from the architectural community for its attempt to establish a level of design ambition within the notorious realm of volume house builders. Forceful intervention of mass and materials earning the scheme nomination in the upcoming Roses Design Awards.
Acknowledged lack of vitality at ground level is attributed to developer enforced constraints.
Phase 1 of Dandara's sister development at City Wharf is still on track for a Spring 2009 start.
Back to July 2008