Robertson on-site with 44 affordable Elgin homes
|
Send to friend
July 6 2018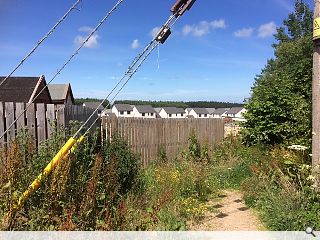 Robertson Northern have begun delivery of 44 affordable homes at Spynie in Elgin, the social housing component of a larger 435 unit estate by Scotia Homes.
Hamilton Gardens has been designed by Robert Potter & Partners will include a mixture of amenity flats and cottages in addition to 30 'extra care' flats, all finished with a blue/grey facing brick basecourse with white/buff rendered walls and synthetic weatherboarding panels.
Chris Milburn, director of customer services for Hanover, said: "This new community of affordable housing in Elgin will be a significant addition to the housing stock in the local area. Not only will residents be provided with comfortable and secure accommodation, built to high quality standards, but more importantly they will receive a new home in a vibrant community able to meet the range of care needs they may have."
Delivered on behalf of Hanover Housing Association the £8m scheme is expected to complete by next summer.
Back to July 2018