Small business rails against tram disruption
|
Send to friend
July 28 2008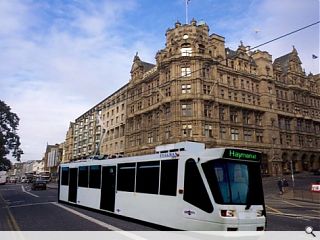 Works to prepare the ground for Edinburgh's new tram network are underway.
The Gogar roundabout will experience disruption for a period of one month as utilities are diverted from the tram line. Meanwhile Shandwick Place is to remain closed to all but buses, taxis and cyclists for at least another year with Edinburgh City Council leaving open the possibility that private cars may never be allowed back.
The £545 million tram scheme entails construction of a new line connecting Edinburgh Airport to Newhaven, anticipated to be up and running by 2011.
Back to July 2008