Hoskins Architects consortium win Bavarian state museum brief
|
Send to friend
June 25 2018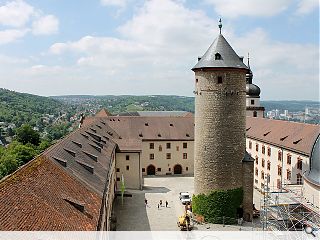 A consortium of practices including Hoskins Architects are to reprise their roles after being awarded the contract to renovate and convert a former castle in the Bavarian city of Wurzburg into the Museum of Franks - State Museum of Fine Arts and Cultural History.
17,000sq/m of Fortress Marienberg will be remodelled internally to accommodate its museum role, including a permanent exhibition area, space for temporary exhibitions, visitor facilities, a depot and staff offices.
Taking over the entire core castle area the museum will be the single most important element of a wider renovation of the baroque landmark to fully represent the history and culture of the Franconian region.
Tracing its history back to the 8th century the fortress suffered heavy damage during World War 2, whereupon a painstaking process of rebuilding was embarked upon, allowing various state institutions to make use of the space as an archive and conference centre.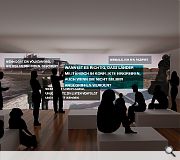 Hi-tech exhibits will be located within the hilltop citadel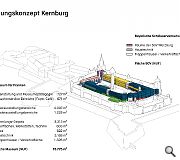 Hoskins Architects Berlin office will oversee the build
Back to June 2018