Waterloo Street breaks new ground
|
Send to friend
July 24 2008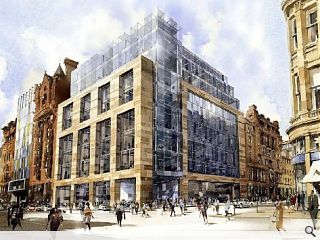 Stent have begun foundation work on behalf of Miller Construction at One Waterloo Street, site of a new eight-storey office block from Keppie Design.
The site lies one storey below street level at a busy intersection with tall office buildings all around, this limited manoeuvrability presenting significant logistical challenges for contractors.
The development consists of Clashash sandstone specially sourced from Morayshire, predominantly blonde it features darker buff and red tones to complement the Daily Record building, the gable end of which is kept exposed by setting back the roof line.
Back to July 2008