Urban Realm magazine hits the streets
Send to friend
* Required fields
|
Send to friend
April 13 2018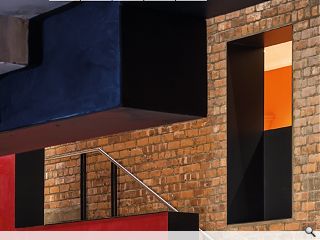 The arrival of spring sees Urban Realm venture to Perth and Arran, two locations which are gearing up for a summer tourism bonanza in their own unique way.
We join the audience at Perth Theatre where Richard Murphy Architects have put the city on the cultural map for starters, with a building that truly befits the creative force within. The arrival of Norr's Brodick Ferry Terminal meanwhile promises to broaden access to the island by significantly ramping up capacity, placing Arran one step ahead of the mainland and serving as a new landmark in its own right.
Our main focus this issue is served up in our interiors report, as we return to a profession which is producing extraordinary things. We profile those who have done most to shape the spaces around us.
Relations with Russia might be in the deep freeze but we look at how temperatures are rising in Moscow with a heated debate around the demolition of thousands of post war 'Khrushchev' flats. Dr Jonathan Charley and Chris Leslie investigate.
We are not short of our own housing challenges to seek of course and in that regard we speak to pioneers rolling out innovative pre-fabricated solutions to see what role they might play in resolving Britain's housing crisis. Another industry set to play a decisive role is the rapidly expanding build to rent sector, which promises to revolutionise housing provision at scale. Paul Stallan takes the time to iron out some misconceptions surrounding this new breed of landlord.
Read up on all this and more with your
Urban Realm subscription
.
Back to April 2018