Urban Realm fires opening salvo of 2018 coverage
|
Send to friend
January 22 2018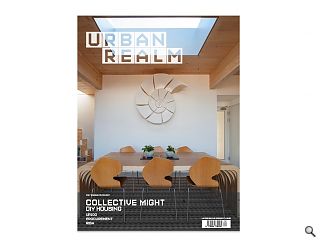 As 2018 dawns we mark the New Year with the return of our definitive study of the top architectural practices currently at work. Cumulation of months of research it highlights the present state of play in a fast-changing profession.
That success is well evidenced by Page\Park by way of their newly unveiled Hawkhead Centre. Designed to cater for all the senses it's a vision which brings tactile and auditory solutions to the table.
If the grassroots is in rude health the same cannot be said for the RIAS which finds itself embroiled in one of the biggest challenges since its formation in 1840. Vindicating at least one of the charges levelled against it they remain tight-lipped, leaving it to RIBA president Ben Derbyshire to fill the vacuum.
Elsewhere we delve into that perennial bugbear of every architect, procurement, as Rab Bennetts speaks up for many with a detailed exposition of the many challenges which the profession must needs to surmount. It is a cudgel which Urban Realm will be returning to throughout the year.
Another campaigning issue for us is housing, a scandal which unites us all but as yet has precious few answers. Over the coming year Urban Realm will be focusing on this issue as we presage a year of wider efforts to deal with a seemingly intractable problem.
In that vein Peter Wilson investigates a collective custom build in Portobello which stands apart as a beacon of light piercing the January gloom.
Settle down with a glass of your favourite tipple as we
kick-start our coverage for another year
.
Back to January 2018