Ayrshire coalfield secures £2.56m lottery funding
November 3 2017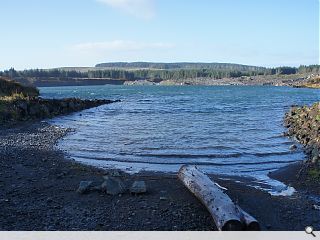 Former industrial land in East Ayrshire has been earmarked for £2.56m of National lottery funding which aims to reconnect local communities with their own backyard.
The cash will be used to revitalize 250sq/km of land straddling the river valleys of Lugar and the Doon, an area which suffers some of the highest deprivation levels in the country following the collapse of the coal industry, with communities left to deal with a legacy of bings and spoil heaps.
Despite these issues the Landscape Partnership area also encompasses eight sites of Special Scientific Interest as well as two sites considered to be of international significance - Airds Moss and The Muirkirk and Lowther Uplands which serve as mating land for hen harriers and short-eared owls.
Lucy Casot, head of the Heritage Lottery Fund in Scotland, commented: "The industrial character of East Ayrshire means that people often don't recognise that its natural resources and meandering rivers make it rich in both built and natural heritage. The Coalfield Communities Landscape Partnership will help people reconnect with their natural heritage, strengthening their sense of pride and inspiring stewardship of the land around them."
Specific projects include trails connecting former mining villages; including oral histories of their former inhabitants as well as riverbank restoration and the farming of river rushes to create briquettes for use as a sustainable fuel source.
Back to November 2017