Pidgin Perfect win Kinning Park community project
October 6 2017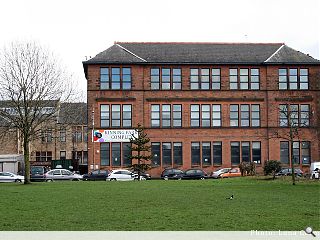 Pidgin Perfect have been appointed as lead designer for the redevelopment of Kinning Park Complex, a former school converted in 1976 to form a community centre, following a competitive selection process.
Leading a design team that includes Max Fordham, Armour Construction Consultants and David Narro Associates the team will work with a voluntary community group which took ownership of the building in 1996 to undertake a programme of repairs and redevelopment.
In a statement the practice wrote: "Following an approach of adaptive re-use the updated building will be designed around the needs of the community, flexible and responsive to future change - ensuring KPC's role as a hub of individual and community development for the future. Layers of history within the Victorian school building will be peeled back, retaining and exposing hidden features and highlighting the building's inherent character."
Pidgin Perfect previously delivered a new
gallery and studio space on Ross Street for Many Studios
.
Back to October 2017