TGP enhance historic St Andrews park
August 8 2017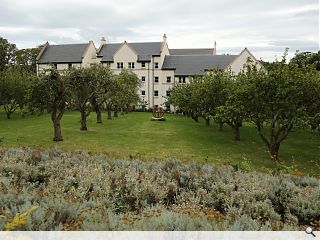 TGP landscape architects are progressing a public realm and artwork strategy for a new housing development at Abbey Walk in St Andrews where they hope to 'reflect and reinforce' the identity of Abbey Park.
TGP are working alongside Robertson Homes to meet the public realm improvements associated with the recently completed housing development at Abbey Walk, to the east of the town centre.
In a statement TGP wrote: "This work builds on the artwork strategy report prepared by TGP and recently approved by Fife Council. The objective of the art strategy was to reflect and reinforce the identity of Abbey Park which has been a significant site within St Andrews since 1832.
"The development of the strategy is consistent with the developer's commitment to allocate a percentage of development expenditure to public artworks."
Further phasing will consider the potential to incorporate interpretative artwork along the adjacent woodland corridor at Kinness Burn.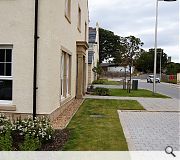 Public realm around the new housing integrates with surrounding parkland
Back to August 2017