Youth parliament & centre for urban dialogue lead student award winners
July 14 2017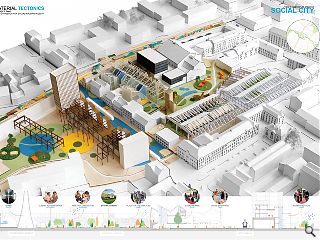 An eclectic mix of projects including a youth parliament, a gallery for a private collector and a refresh of Aberdeen Harbour have led the A&DS/RIAS Student Awards for Architecture 2017.
Paschalis Kyrtsopoulis of Strathclyde University was named best fifth year student for a 'vigorous' proposal for a Youth Parliament and Ministry of Education while Naomi Rubbra of the Edinburgh School of Architecture and Landscape Architecture was acknowledged as best third year student courtesy of a proposal to produce dialogues for better cities. Hannah Cattanach of Robert Gordon University secured an urban design award for a brick residential scheme with ground floor retail while fellow RGU student Robert Wightman landed the Andy MacMillan drawing award for a fish farm and visitor centre.
They were amongst 15 projects to be recognised following a quick-fire presentation where each student shared their project, processes and inspiration with an audience of jurors, the public and other students.
A&DS chair Karen Anderson said "We are continuously looking to develop how we highlight Scotland's emerging talent, and these awards – promoted jointly with the RIAS – are an excellent opportunity to showcase the high standard emerging from our schools of architecture. I am particularly pleased that we were able to hear directly from the students in our new presentation-based event – Chiff-Chaff. The students presented confidently and were able to clearly demonstrate their thinking and their ideas and I want to congratulate everyone who took part."
An exhibition featuring the winning work is now underway at The Lighthouse.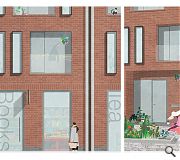 Hannah Cattanach of Robert Gordon University secured an urban design award for a brick residential scheme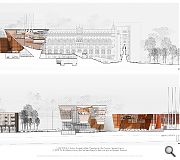 Paschalis Kyrtsopoulis of Strathclyde University was named best fifth year student for a 'vigorous' proposal for a Youth Parliament and Ministry of Education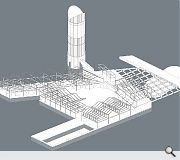 RGU's Robert Wightman landed the Andy MacMillan drawing award for a fish farm and visitor centre
Back to July 2017