Glasgow moves forward with city centre lanes strategy
Send to friend
* Required fields
|
Send to friend
March 16 2017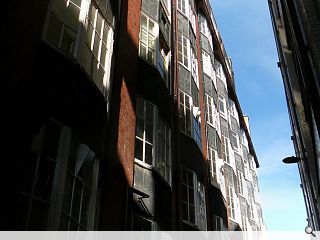 Glasgow City Council has approved the next step in a regeneration strategy for 90 under-utilised lanes crisscrossing the city centre as part of a wider strategy to enhance backcourts and alleys.
The draft lanes strategy is a constituent component of its city centre strategy by breathing new life into a forgotten series of connections while retaining their heritage and character. This aims to combat anti-social behavior, a dilapidated physical environment, illegal parking and unsightly refuse stores into spaces which can be colonized by independent restaurants, shops and bars.
Other ideas up for consideration include events, pop-up activities and public realm improvements to better integrate such spaces with the wider
Avenues programme
.
A spokesman for Glasgow City Council commented: "The lanes network in the city centre is flourishing in some areas, but could undoubtedly be improved in others. The regeneration of these lanes would play a significant role in the ongoing transformation on the city centre, and this draft strategy aims to deliver that. The public consultation will help shape the final plan for the network, and we ask everyone with an interest in the city centre to take part."
Businesses, community groups, charities, waste contractors, landowners and artists will all be consulted on the plan.
Back to March 2017