University of St Andrews plots £100m satellite campus
February 27 2017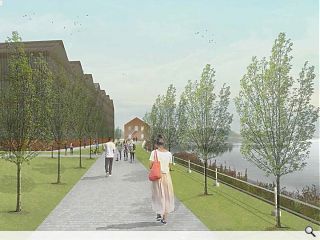 The University of St Andrews has put forward its bid for a slice of the £1.84bn City Deal for Tayside and North East Fife with a £24m plan to develop the site of a former paper mill at Guardbridge.
Eden Campus would see 5,500sq/m of derelict buildings four miles from the university's historic home refurbished to create an advance materials centre; an enterprise centre; 'Living lab' and an innovation hub marrying industry with academia.
University of St Andrews Quaestor and Factor Derek Watson said: "With Tay Cities Deal help, we can continue to redevelop buildings and provide the necessary infrastructure to co-locate exciting new industry alongside academic expertise from across Scotland."
Eden Campus is already home to a
£25m green energy centre
supplying supplying hot water to the university and from 2018 will be home to more than 350 relocated staff.
The university is not yet at the point of appointing a design team for the build which it hopes could attract an additional £75m of investment from industry and private sector partners within its first five years of operation.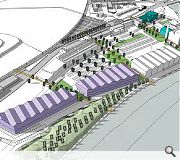 Tay Cities Deal development proposals are outlined in purple
Back to February 2017