University of Edinburgh to refurbish B-listed former geology HQ
January 10 2017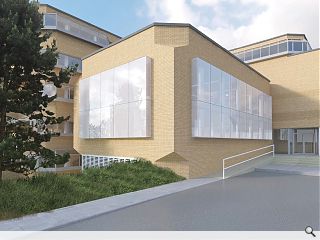 Reiach & Hall Architects are to take the lead on the
refurbishment of Murchison House at the University of Edinburgh's Kings Buildings Campus
by rejigging floorplace to provide improved office and teaching accommodation.
This will see the B-listed brick-clad 1970's structure remains largely untouched when viewed externally with interventions limited to fresh landscaping and new windows. Internal changes will include removal of non-load bearing partitions and suspended ceilings as well as the introduction of breakout spaces in existing corridors.
Outlining their most visible intervention the architects said: "Large sections of the existing facades are blank, as they previously accommodated storage silos for rock and fossil samples. In order to re-purpose these areas as contemporary open plan teaching and office spaces, a pragmatic approach has been taken in order to satisfy daylighting and ventilation needs.
"The proposal is to form large scale openings on the north, east and west facades of levels 2 and 3, to introduce daylight and ventilation. These new openings will maintain a horizontal emphasis but will not attempt to mimic the existing glazing in any way. The original patent glazing system, was lightweight and elegant, although there were significant problems with water ingress. The existing glazing was fully replaced in the mid-90s with the heavier system which is still in place today."
The former geology building currently sits vacant with enabling works likely to get underway early this year and completion expected by summer 2018.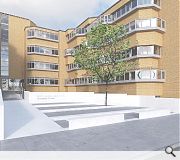 EExternal interventions will be limited to the introduction of new windows and landscaping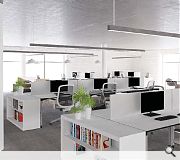 Facilities are being modernised after demolition was precluded following a successful listing bid
Back to January 2017